SERVICE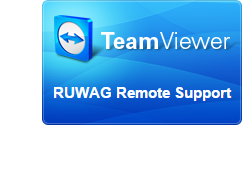 At RUWAG our mission is to provide impeccable support during project planning, installation, maintenance and emergencies.
We hold a deep commitment to a customer's total satisfaction.
Our highly trained service staff help to keep your system running smoothly and protect your technology investment.
Regardless of whether you purchased your instrument from us, we can offer a service contract and maintenance program for any situation. According to your contract, services can include:
• Extended Warranty and Support Agreements
• Preventative Maintenance
• Help Desk
• On-site Support
Our team of trained and certified service engineers is available to answer your need for technical support, parts replacement or equipment repair. If the situation calls for an onsite consultation, RUWAG will send a technician to quickly diagnose and resolve your need.
If you would like to discuss a service/maintenance plan or if you need immediate assistance, call us on
+41 (0)32 644 27 20 or send an eMail to service@ruwag.ch or click here.