Wish list
Save your personal favorits until your next visit
Simply add a desired product to the wish list and RUWAG Online-Plattform will save it for you. Thus you are able to call up your selected products the next time you visit the online shop.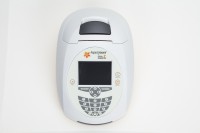 Aspect Reader
Manufacturer: Critical Diagnostics
Order number: CD-READ0001
Added on: 21 Mar 2018
Free of shipping costs!
Delivery time 10 Workdays